Critical Thinking about Infant Sleep Research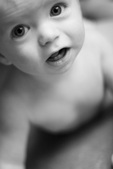 An intervention that's "evidence-based" is one that's backed up by scientific research. While research is an important component of both knowledge and practice, it's important to remember that research does not exist in a purely objective vacuum. Research findings can be influenced by sociocultural values, economics, and the academic environment, as well as the limitations of science itself. It's important to understand the potential limitations of research, as well as the strengths.
---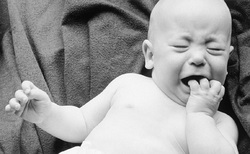 "Evidence-based" means it gets researched.
Some interventions are just easier to research. They are more measurable/observable or they're somewhat short-term (an intervention that takes place over a few weeks is preferable to one that takes 6 months). Short-term, more concrete interventions tend to be researched more often than other approaches. Further, some interventions are just more popular, and more likely to get published. For example, research has shown that white noise and positive routines work just as well as crying, they just take a little longer. Because there's only one study looking at these approaches, they may be considered less "evidence-based" -- not because they don't work, but because they just don't get the same kind of research attention.
---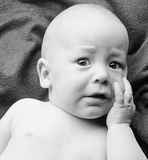 What is the "evidence" in "evidence-based"?
Unfortunately, having to rely on reading interpretations of research in magazines or websites means that a lot of important information may be left out. When a study says that an intervention "worked" or "was effective," what does that mean exactly? Were the infants who got the intervention completely sleeping through the night? or did it take longer for their sleep to be totally resolved? Did the study even include infants? (Much of the research on crying interventions focuses on children over a year who have documented sleep problems.)
---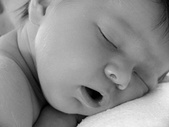 Are there unstated assumptions in the research?
A majority of the research on infant sleep proceeds from a medical model that conceptualizes infant sleep interactions as primarily behavioral — a transaction of non-optimal behaviors and that are reinforced by parental responsiveness. In this view, responsiveness is considered problematic and the infant's crying as an extinguishable behavior. This perspective is in stark contrast to the notion that parental responsiveness to distress is important during the first year as the infant gradually develops the ability to modulate distress on their own. The question about what constitutes tolerable distress by age has not been well addressed in sleep research. In fact, when infants are included in samples of sleep study participants, age is never considered in how results are reported—even when the sample ages span wide ranges (e.g. 4-52 months).

Indeed, existing research has tended to ask and answer the same question: Does it work? and has overlooked questions such as: For whom does it work? Are there infants/family contexts for whom this approach may be less effective or even contraindicated? Are there other approaches that also work?
---
Copyright © 2016, Macall Gordon. All rights reserved